C.C. Blog — Plaid background rubber stamp
Posted by DESIGN TEAM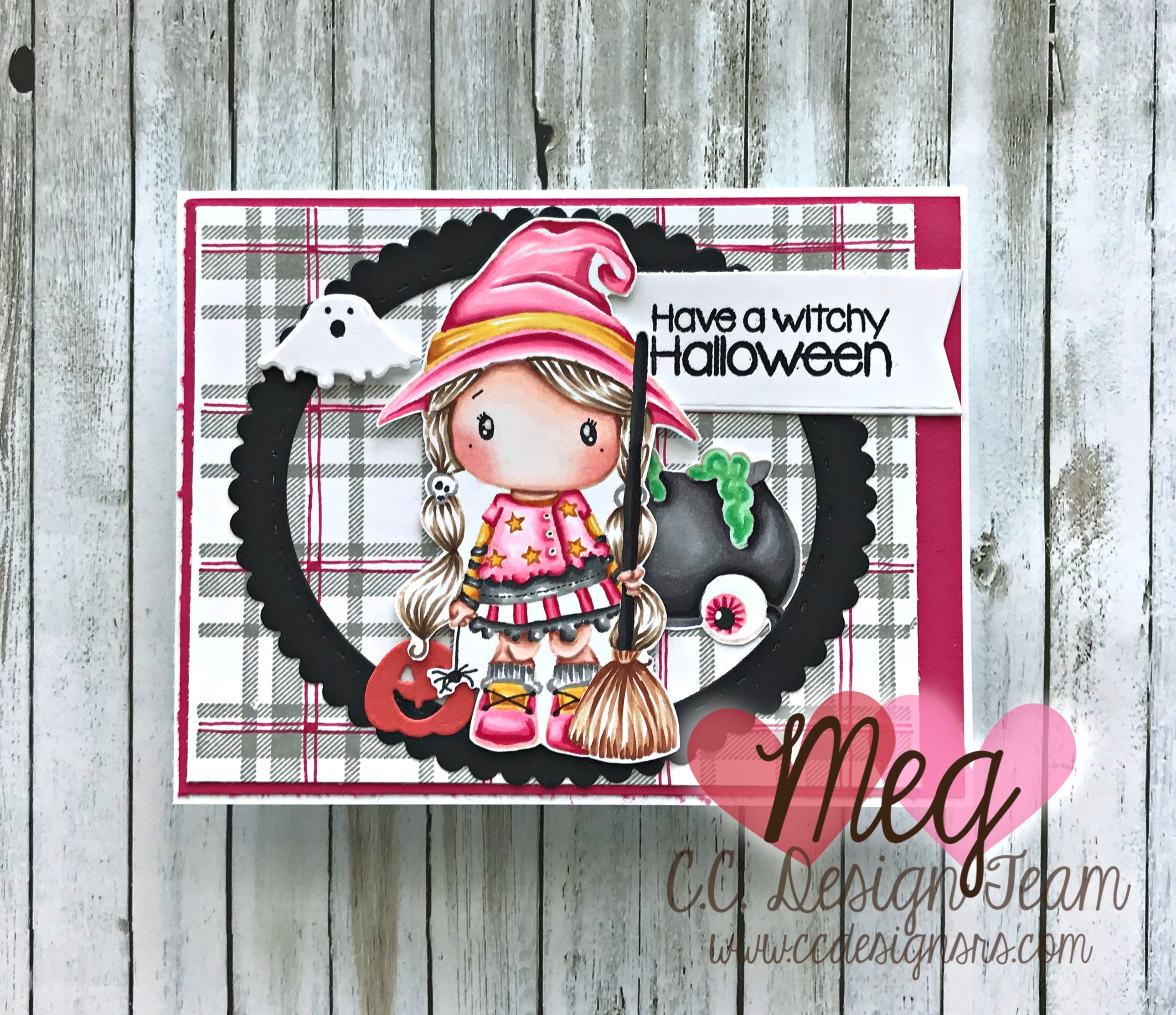 Hi everyone! It's MEG here today with a Halloween card that uses lots of new products! I can't believe we're getting into the fall of the year already! Time really does fly! My project today uses the Swiss Pixies Halloween clear stamps, along with the Plaid Background rubber stamp (I added the pink lines myself - easy peasy to do!). I added the pumpkin and ghost by using the Unicorn Halloween Costume die, my sentiment with the Large Banner die, and the black frame with the In & Out Oval die. I colored up my pixie in pink - it's...
Posted by DESIGN TEAM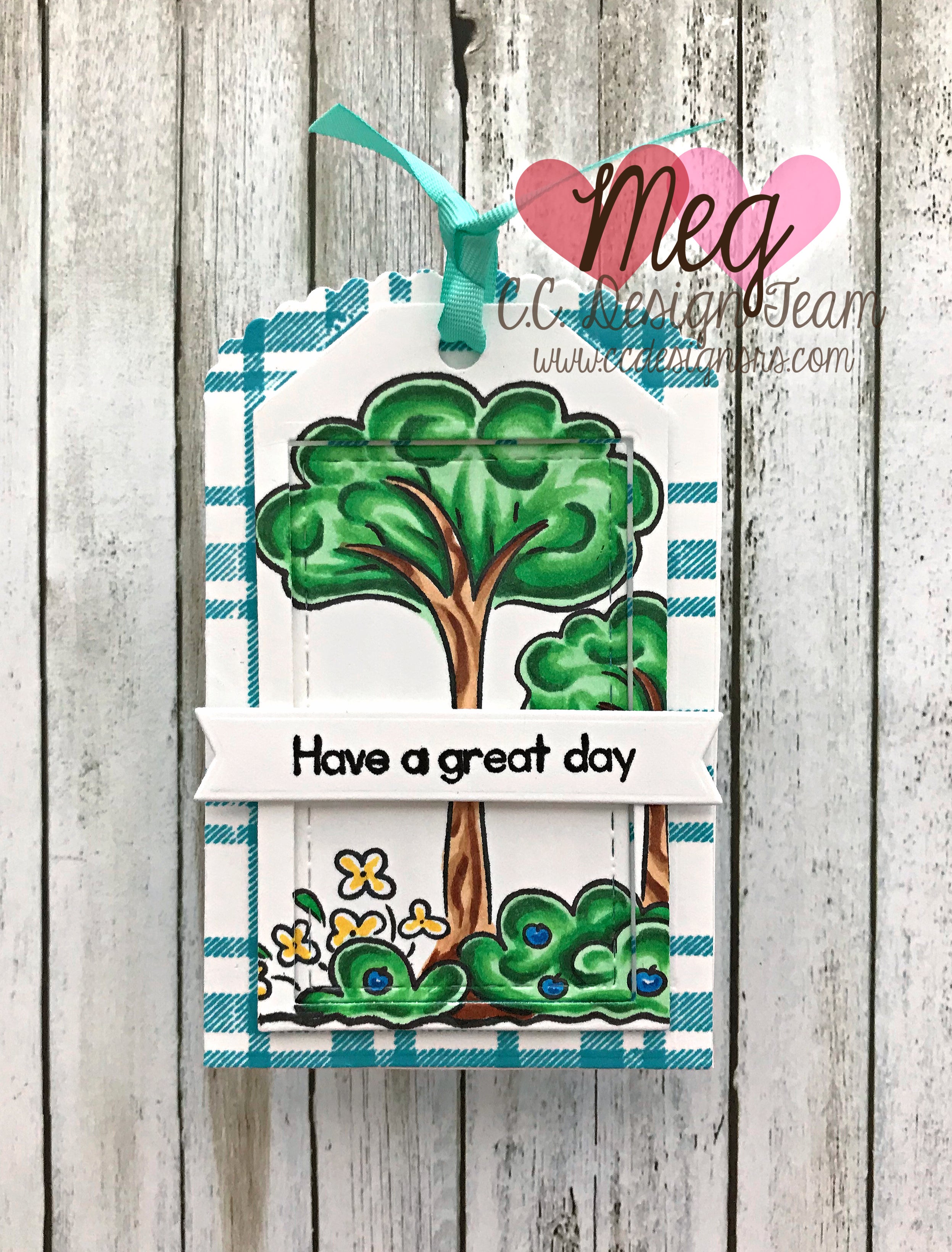 Hi everyone! It's MEG here today with a cute gift tag or gift card holder to share. I love doctoring up small gifts with lots of detail! For this project, I used the NEW Plaid Background rubber stamp to create a background on top of the Baggie and Tag metal die. Then, I stamped the NEW Pine Background rubber stamp onto the insert card, colored it, and cut it out using the little card from the die set. Love those blueberry bushes! Next, I created a banner with the Banner Accessories dies and a sentiment from the NEW August and...