C.C. Blog — Christmas time clear stamps
Posted by DESIGN TEAM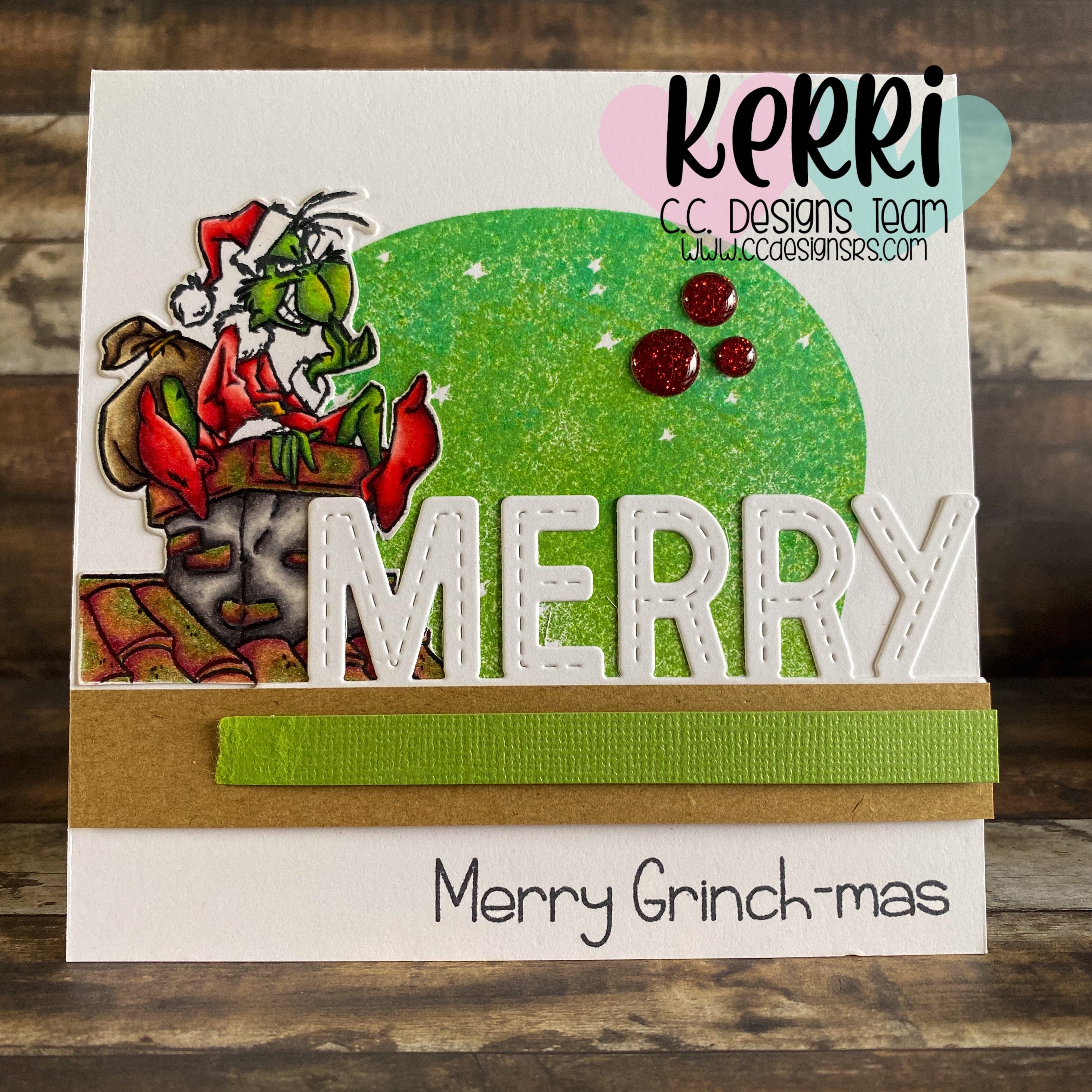 Hello my crafty friends..can you believe we are in November.  Well I am trying to get my Christmas Cards done early this month so here is number one.  For this card I used the new set from C.C Design called GREEN ONE.  I absolutely love this set..I am going to use this set for most of my cards.  This set also has the matching dies..I love using the dies it is quicker than fussy cutting.   Details..I stamped the Image onto white card stock and the sentiment I stamped directly onto the 5x5 card base.  The ink I used is Memento...
Posted by DESIGN TEAM
Hello everyone and Happy New Year! Today I am sharing with you a project using a Christmas stamp set as not Christmas. The Christmas Time stamps and dies (Meoples, my favorite!), looks fabulous paired with the new Slimline Winter Scene dies (yep, you don't have to use all the pieces in a slimine design!). The stars in the Quad Collage die work perfectly with this combination (and check out how they are asymmetrical, perfect to give the illusion of twinkling).Have fun creating!