Splatter Background Tutorial
Posted by DESIGN TEAM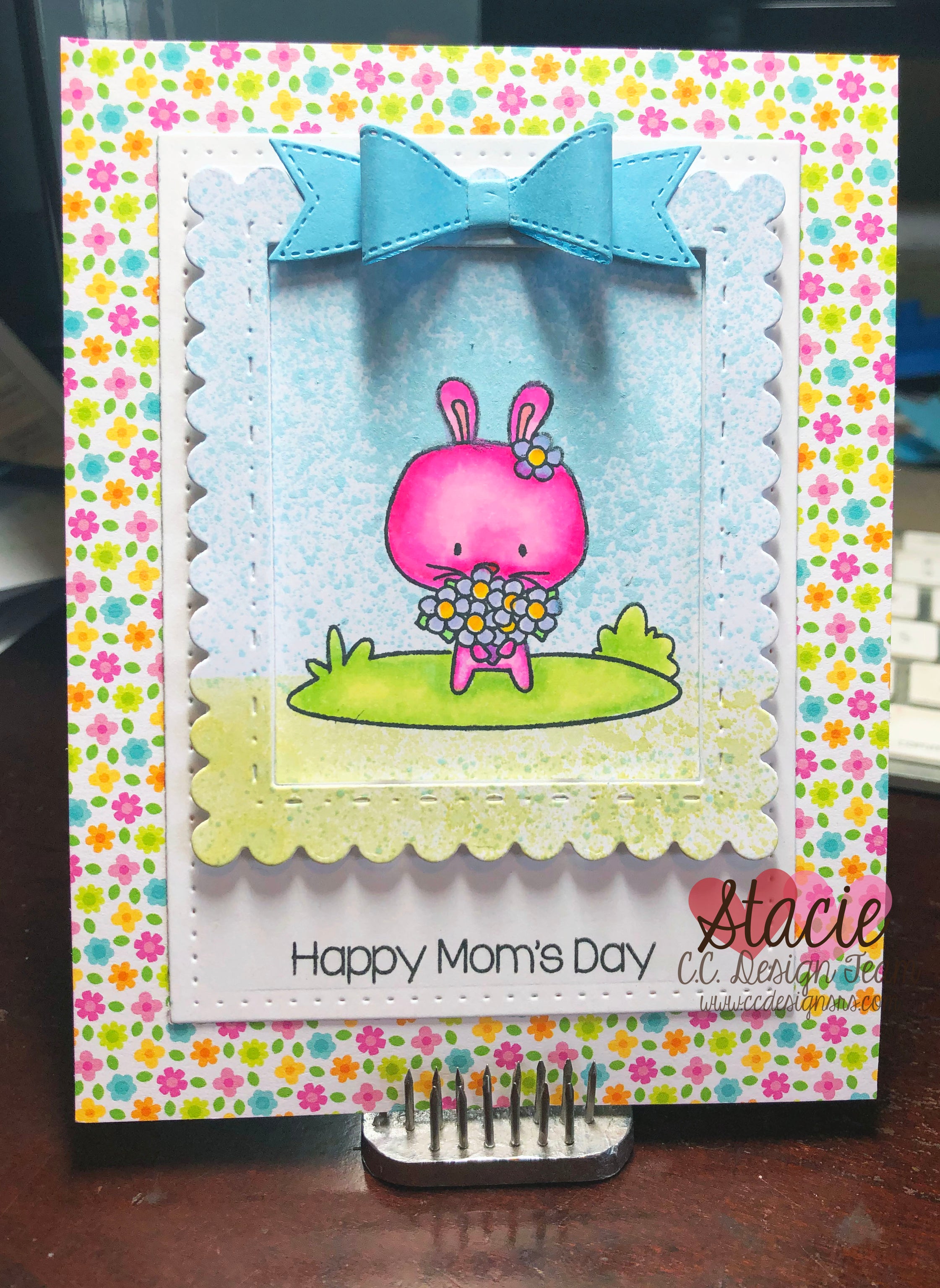 Hey guys! Stacie here to share how I did this splatter background!
First I used my Misti and stamped the cute little bunny stamp in the center of my paper.
Then I used Post-It Note Tape to stamp my image again. It was just barely too big for one piece of tape so I used washi tape to help keep the 2 pieces together. After stamping it I carefully cut it out. You will want to be right on the black line or even just barely into it so it doesn't leave a halo around your image!
Next I lined up the image on the tape with my stamped image. That way when I stamp the grass it will not stamp where the bunny is standing.
Line up the stamp exactly where you want it. This is where the Misti comes in handy but it is still easy to do without one!
Stamp the next image and you can see how it stamped the taped image and not my stamped image!
This is how it looks all stamped together!
Next I took more Post-It note tape and stamped the grass image.
When I cut the grass I only did the top half so my blue paint would show have a stopping point and not blend into where I though grass would be.
Reapply the bunny tape image. This is where having it on the Post-It Note tape make things so much easier! You can reuse it as often as needed!
Then I used my spray to add the splatter background.
After taking the tape off I noticed it bled a little but since I hadn't colored it yet I was able to cover it up pretty easily.
This is the spray that I used for the blue!
I also decided I need to go ahead and add some green. I didn't have any green spray though so I found a spray nozzle and stuck it into my bottle of  distress ink refill and sprayed it that way. After my ink dried I colored my image then used the In & Out Rectangle Dies to cut the image and used foam tape to pop the frame out and added the cute little bow from the new bow die set!
For this card I used:
April and May Clear Stamp Set
Bow Die
In & Out Rectangle Die
Thanks for stopping by!
Stacie