Posted by DESIGN TEAM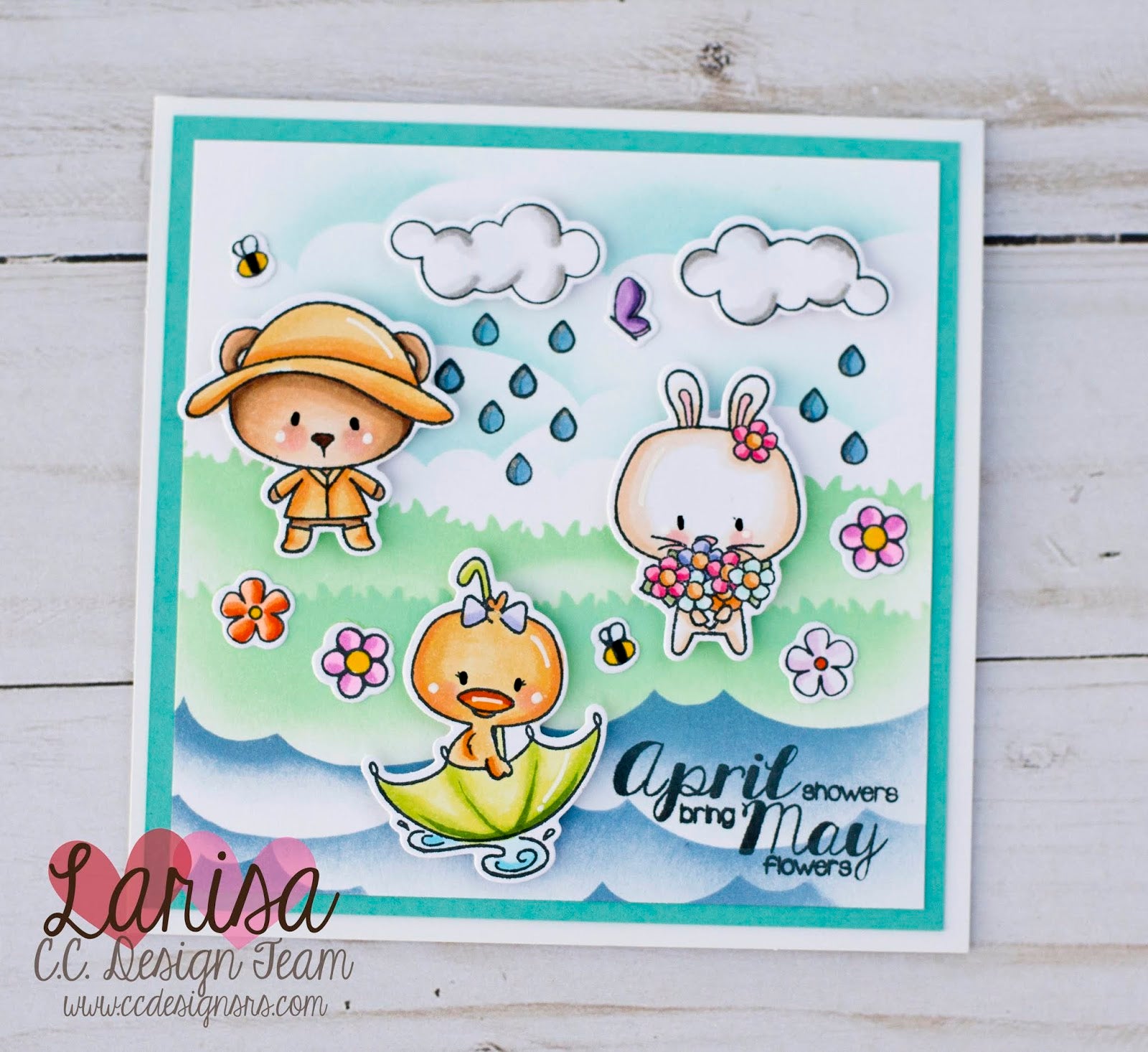 Hello!  Today, I'm so excited to share a fun tutorial using the NEW Clouds and Grasses Stencil This stencil is an absolute MUST!  You can create so much with it!  Step #1: Gather your supplies.  You will need the Clouds and Grasses Stencil, colored ink (light blue, green, and darker blue), a blending tool (brushes or sponges), smooth white cardstock.  Step #2: Use the lightest blue ink and cloud side of stencil to create clouds on top portion of the card stock.  To get a more natural look, blend ink in selected spots instead of all the way across the stencil. ...
Posted by DESIGN TEAM
Hey guys! Stacie here to share how I did this splatter background! First I used my Misti and stamped the cute little bunny stamp in the center of my paper. Then I used Post-It Note Tape to stamp my image again. It was just barely too big for one piece of tape so I used washi tape to help keep the 2 pieces together. After stamping it I carefully cut it out. You will want to be right on the black line or even just barely into it so it doesn't leave a halo around your image! Next I lined...