Tutorial: How to create a complete background using the Clouds and Grasses Stencil
Posted by DESIGN TEAM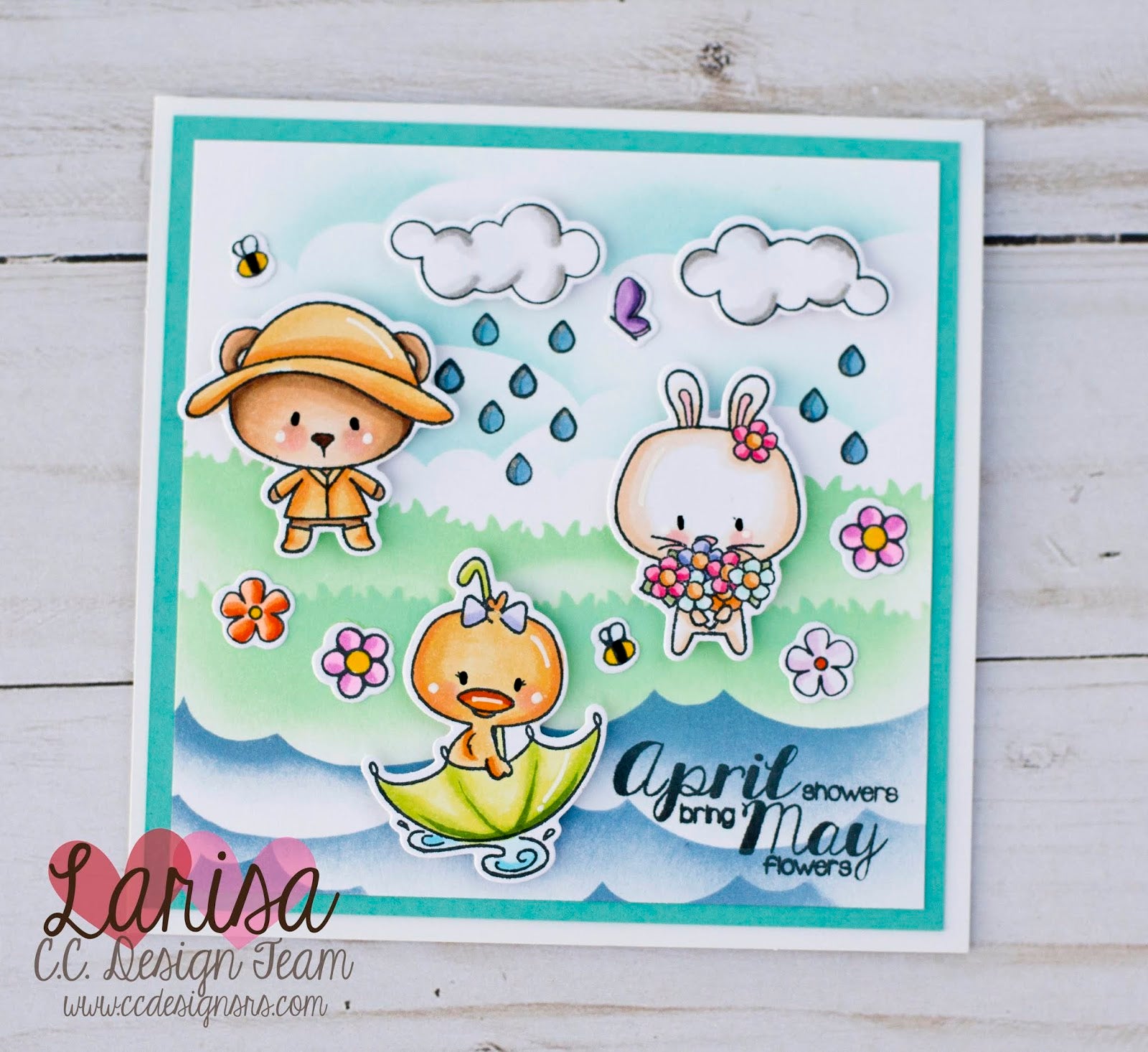 Hello!  Today, I'm so excited to share a fun tutorial using the NEW
Clouds and Grasses Stencil
 This stencil is an absolute MUST!  You can create so much with it! 
Step #1: Gather your supplies.  You will need the Clouds and Grasses Stencil, colored ink (light blue, green, and darker blue), a blending tool (brushes or sponges), smooth white cardstock. 
Step #2: Use the lightest blue ink and cloud side of stencil to create clouds on top portion of the card stock.  To get a more natural look, blend ink in selected spots instead of all the way across the stencil.  Vary the position of the stencil and chosen areas for blending. 
Step #3: Clean ink off of stencil with a baby wipe and dry.  Then use green ink and grass side of stencil to create a grassy hill in the middle of the card stock.  Use the straight grassy side just below it to add some depth to your scene. 
Step #4: Clean green ink from stencil.  Use darker blue ink and the cloud side of stencil to create waves at the bottom of the card stock.  Flip the stencil upside (I'm creating a grassy scene here, but this is also a great way to create a beach scene). 
Thanks so much for stopping by!  Have a great day!