Birthday Raccons
Posted by DESIGN TEAM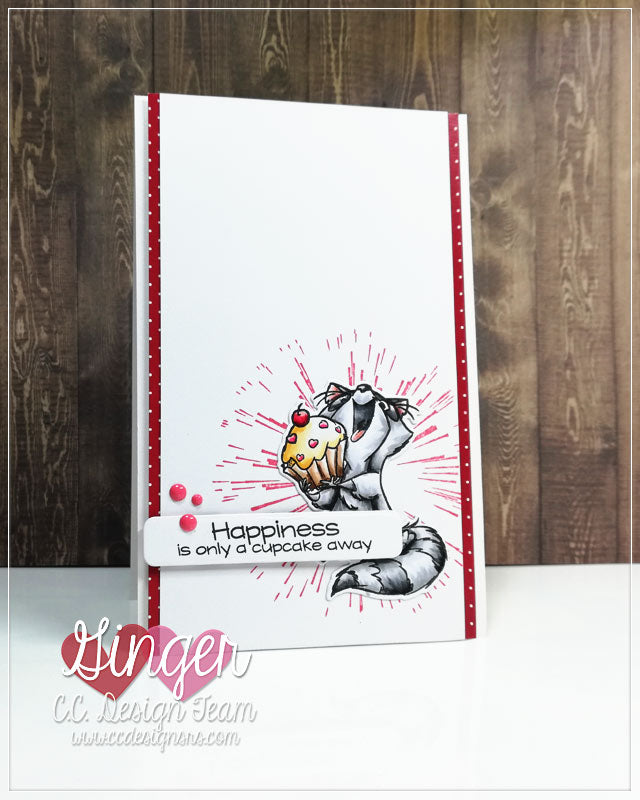 Hello,
shortly before the end of the year there is also a contribution from me. This time with the great raccoon stamps.
I kept the outside of the card quite simple, because...
...if you open it, that's what happens:
It looks more complicated, but actually it's pretty easy to do.
I've used these things among others:
- Raccoons Stamps and dies
- Christmas Paper Pad
- Trio Collage (hearts)
- Razzle Dazzle Shiny Enamel Dots
Now I have only one thing left to say:
I wish you a merry christmas and a happy new year.
Hugz Ginger