Panda Invitation
Posted by DESIGN TEAM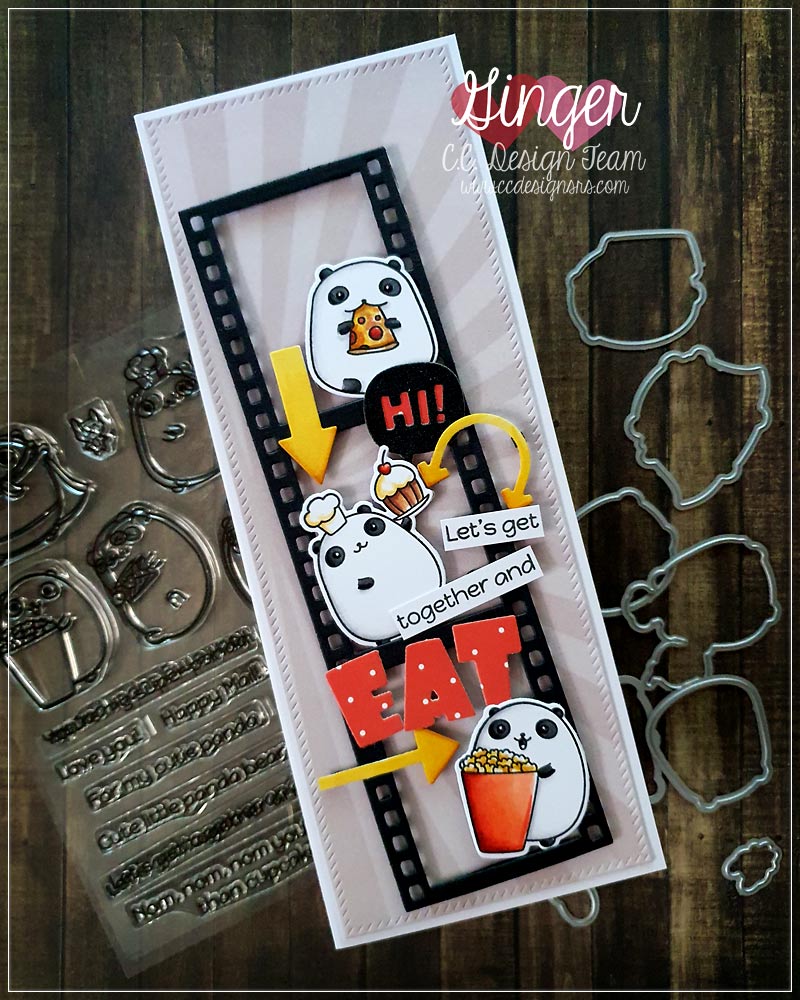 Hello all,

today it's my turn again to show you something I made with one of the new stamp sets.
Sometime after Corona, when we all get to meet again, I want this card to go as an invitation to friends and then we'll have a nice movie night and dinner.
I used these Copic colors for the coloring.
Love greetings Ginger