Posted by DESIGN TEAM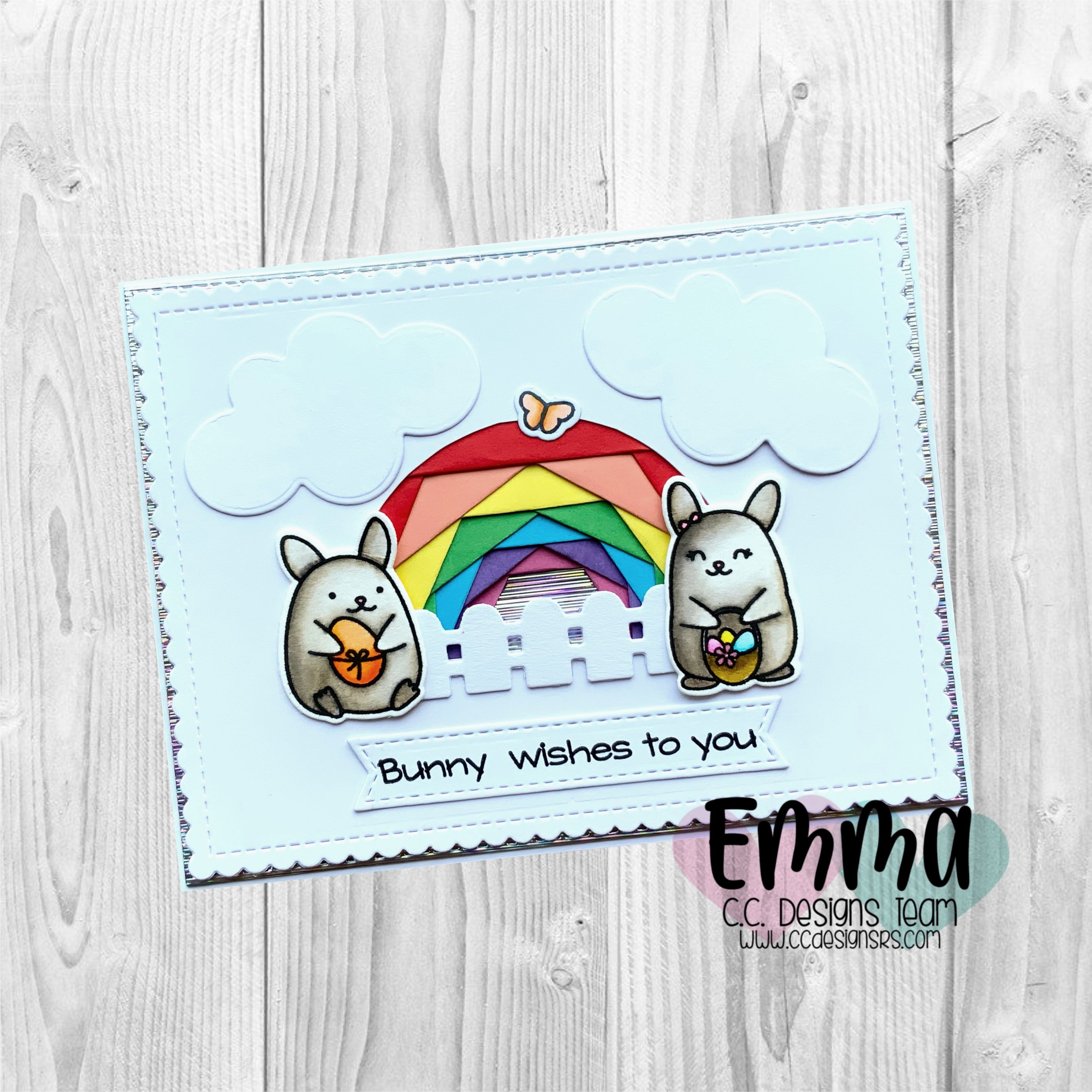 Hello friends! Today I wanted to have a go at iris folding and I have to say it's sooo therapeutic. I thought it would make a lovely addition to my cards, giving them some depth without all the bulk. https://ccdesignsrs.com?aff=4 Today I have done a mini rainbow 🌈 using a pattern from Pretty in Paper by B – https://prettyinpaperbyb.com/products/rainbow-mini-iris-folding-pattern-beginner-pdf-download-card-making-template She has some wonderful templates if you're new to iris folding. I have used the adorable Easter Egg Hunt clear stamp set from C.C. Designs with a few other elements to create scene. I have stamped them onto some watercolour card...
Posted by DESIGN TEAM
Hello dears!In these crazy times, it helps to distract yourself and make life a little bit more colorful. I took the Unicorn & Rainbow Clear Stamp Set and colored one of the girls. I also took some pictures: Nr. 1 Nr. 2 Nr. 3 The motive was stamped with Sugar Cookie Ink Pad. I colored the print with Prismacolor. The beautiful paper is from the Easter Paper Pad. Stay at home, craft and hold on! Hugz Ginger
Posted by CHRISTINE WOODEN
When Roberto drew our Dragons Stamp Set, I knew I needed him to draw us Unicorns. And now they are here! I have to say these 3 are just the funniest little unicorns around. Card 1 uses the prancing unicorn. I colored him in blues and greens, and cut him out with the Outline Die. The horn has some stickies on it to give it a little shine. I used the new rubber stamp Cutie Doodles Background stamp. Which I stamped in Memento Ink. I used the In & Out Rectangle Die to make the shaker card. I used some...