Posted by DESIGN TEAM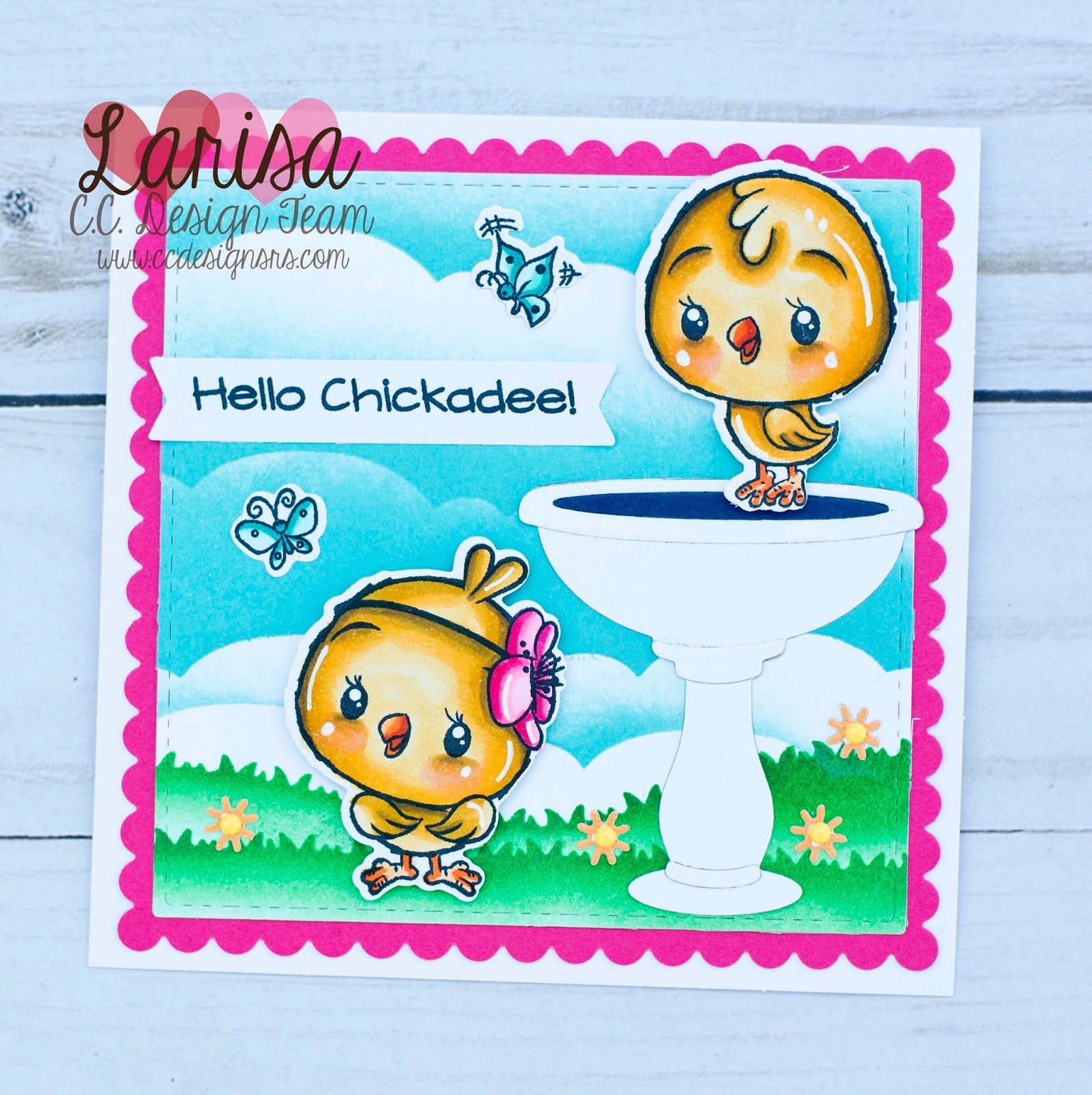 Hello!  Today, I'm so excited to share another fun card featuring the NEW Cute Birds Clear Stamp Set from CC Designs!  This adorable set and all other other new releases are available HERE in the CC Designs shop.  Be sure to pop by there and check them out!   For my card, I used the new Clouds and Grasses Stencil to create my background.  Then I used a bird bath die from my stash and paper pieced it together.  I colored up my birds in yellow and cut them out using the coordinating dies. Then I arranged them on my card...
Posted by CHRISTINE WOODEN

Welcome to the April Preview Days. We have 4 days of previews to show you before the release on April 4th at noon cst. There is a grand prize giveaway right here on the blog, you just need to comment on each day and each Design Team members blog. And then we have gift certificate giveaways each day in the Facebook Group. This month we have 2 new stencil designs, Birthday Dots and Concentric Circles. The Birthday Dots Stencil are random dots all over the 6" x 6" stencil, and the Concentric Circle Stencil has 3 different size dots in circles.   Our...
Posted by DESIGN TEAM
Hello, I hope none of you are sick, but sometimes you need them. So that somebody knows that you think of them very much! I tried a different card form once and am actually very satisfied with it. I used some of the great paper again, which is very versatile, as you can see. It goes with everything. I only decorated the card with punched hearts and a few dots. I use:Nurse Sue Stamp Razzle Dazzle Clear Enamel Dots Hearts & Dots Paper Pad Trio Collage Die If someone is sick at the moment, then I wish him or her...