Posted by DESIGN TEAM
Hello, shortly before the end of the year there is also a contribution from me. This time with the great raccoon stamps. I kept the outside of the card quite simple, because... ...if you open it, that's what happens: It looks more complicated, but actually it's pretty easy to do. I've used these things among others: - Raccoons Stamps and dies- Christmas Paper Pad- Trio Collage (hearts)- Razzle Dazzle Shiny Enamel Dots Now I have only one thing left to say: I wish you a merry christmas and a happy new year. Hugz Ginger
Posted by DESIGN TEAM
Hello dear ones, I was once again in the mood for a set of Artist Trading Cards. The little guys were a perfect match! For the background I first punched out the tag and then wiped with ink and then stamped snowflakes and stripes on it. With some yarn under the motifs and the sentiments, they were already finished. Here are two more pictures: Tiny Winter Clear Stamp Set Hugz Ginger
Posted by DESIGN TEAM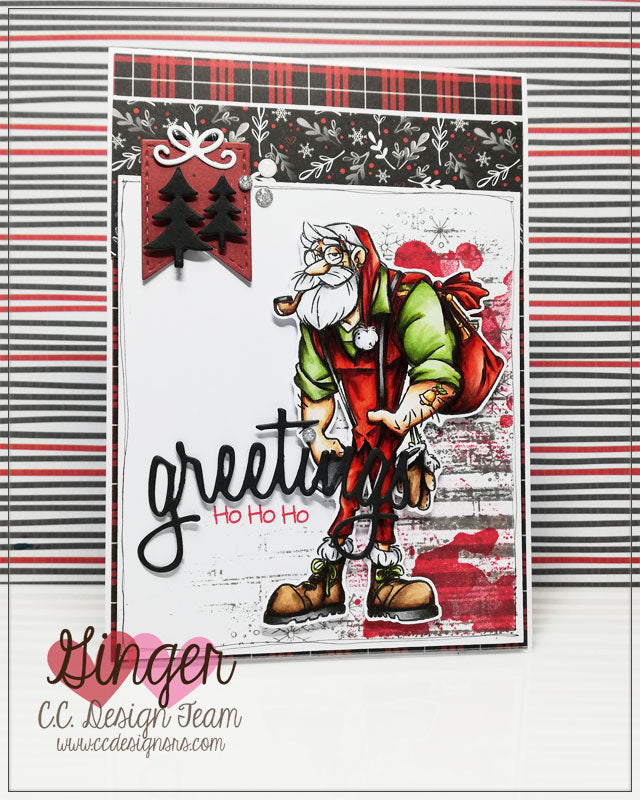 Hello dear ones. No more 50 days until Christmas! This year this Hipster Santa will decide if you were good or naughty ;-). I find him absolutely cool and something different than these fat-bellied grandfathers, although I also like them very much! I used it: Hipster Santa Clear Stamps - https://ccdesignsrs.com/products/new-hipster-santa-clear-stamps?_pos=1&_sid=98d61b339&_ss=rTrio Collage Die - https://ccdesignsrs.com/collections/die/products/new-trio-collage-dieSparkle Enamel Dots - https://ccdesignsrs.com/collections/enamel-dots/products/sparkle-enamel-dots So now a few more photos. I hope you like the card! Ho Ho Ho Ginger
Posted by DESIGN TEAM
...begins very early for me. I already decorate the apartment at the beginning of November and my planner must not be inferior. For the monthly overview I used the cute stamp set "Tiny Christmas" and the matching dies. The stamps are so popular that they are sold out at the moment, but they will be back in stock soon. Even when we were shown this stamp set, what I was going for. With these sweet faces it's not surprising, is it? I stamped on marker paper with the "Black Olive" hybrid ink pad, because this is very suitable for all...
Posted by DESIGN TEAM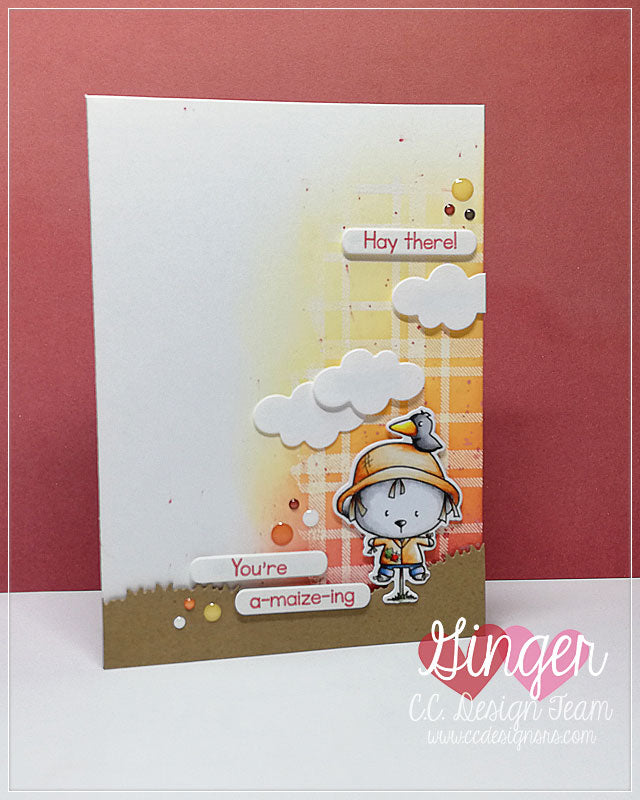 Hello friends, isn't that little scarecrow adorable? Would you let her scare you off? Not me ;-). In the background you can see the new background stamp, which I stamped with the embossing stamp pad, which is also quite fresh, and then sprinkled it with white embossing powder and melted the powder. After that I distributed Distress Oxide stamping ink and made some paint splashes. The small labels are the "i" from the new alphabet dies. So you can use them differently. ;-) I have used amongst other things: August&September Stamps and dies "i" as label from Olive You Alphabeth...
Posted by DESIGN TEAM
Hello,today I staged the great Isabella. With such great stamps it doesn't take much. And finally I could use the paper, which I had there for a long time. I colored the motif with copics. The sayings are from the Fabulous Set and as a little decoration I used Enamel Dots with and without glitter.   Love greetings your Ginger
Posted by DESIGN TEAM
Hello dear ones! Today it's my turn again to show you something. The monkeys have done it to me especially and I am totally infatuated with them. I used these things from the new releases: Monkey Clear Stamps and Dies Razzle Dazzle Paper Razzle Dazzle Clear Dots I shipped this little guy into the jungle. However, this is only indicated in the background, so that the monkey remains in the center. He doesn't have to hide! That there is now also paper from C.C.Designs I like very much! What do you say? I colored the monkeys with copics and took...